"Within you is the light of a thousand suns"
- Robert Adams
My inspiration for this collection comes from the sun's energy and strength as it lights up the whole sky; dazzling in its beauty and illuminating everything it touches.
Each brilliant diamond dances playfully along with its own brand of pure gold, beaming out like a ray of light. The movement of the diamonds as they flow from side to side creates a dazzling effect set against the warm golden backdrop.
Just as the sun brings its brilliant glow to everything it shines its light on, so do you as you wear the Dancing Diamonds collection.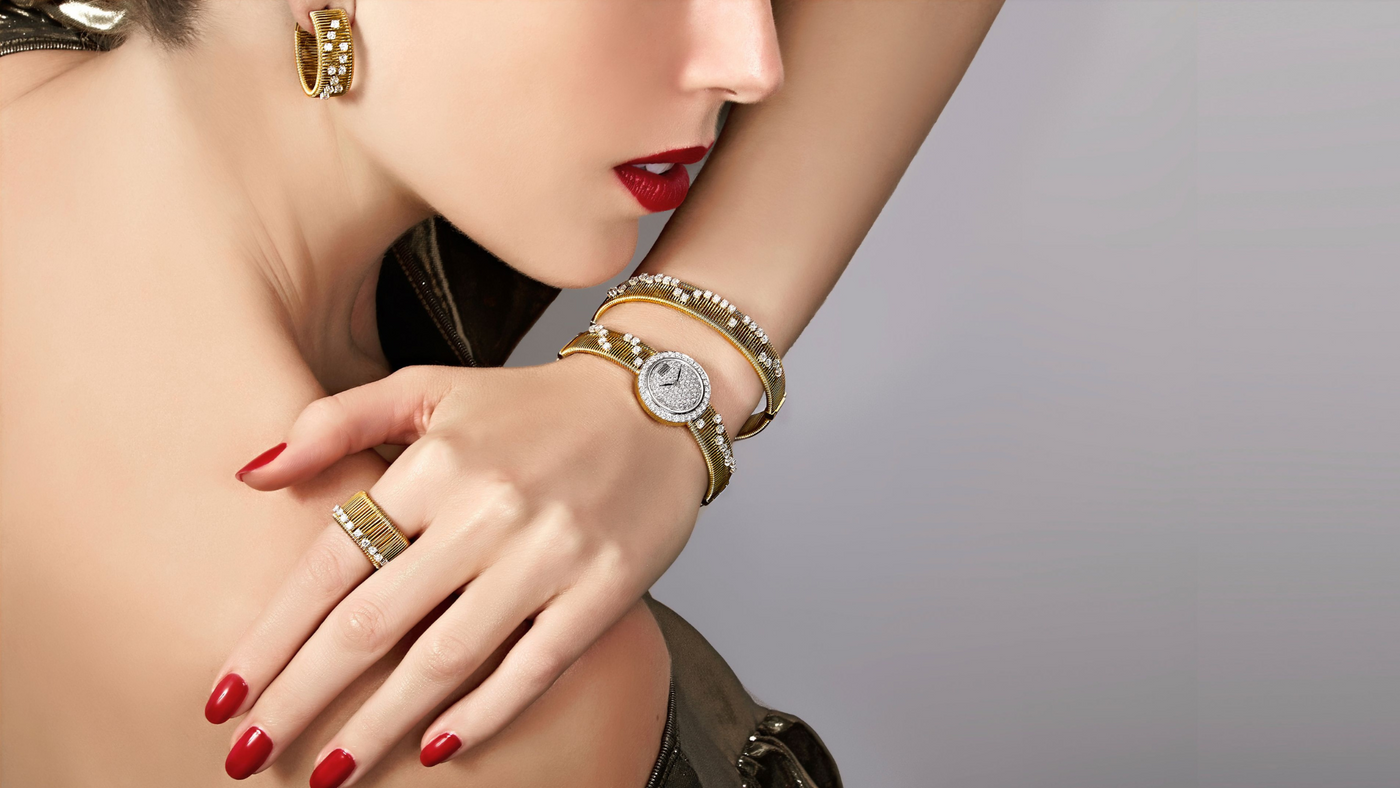 الماس الراقص
"بداخلك نور ألف شمس"
- روبرت آدامز
مصدر إلهامي لهذه المجموعة من طاقة الشمس وقوتها وهي تضيء السماء بأكملها ؛ تتألق بجمالها وتنير كل ما يلمسه.
كل ماسة لامع ترقص بشكل هزلي جنبًا إلى جنب مع الفرقة الخاصة بها من الذهب الخالص ، تشع مثل شعاع من الضوء. حركة الماس أثناء تدفقها من جانب إلى آخر مما يخلق تأثيرًا رائعًا على خلفية ذهبية دافئة.
تمامًا كما تجلب الشمس وهجها اللامع إلى كل شيء تضيء عليه ، كذلك أنت ترتدي مجموعة Dancing Diamonds.